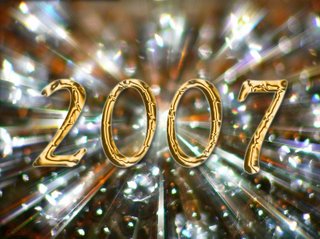 We are so thankful for new beginnings...and the beginning of 2007 is no different. While we realize that all of the life experiences we go through help to define who we are, it has been a rough year and we are anxious for a "new beginning". Even through the hard times, we have seen God's hand and experienced his guidance, love, and comfort. He has been so good to us!
One thing that I've decided to do for 2007 is to take a photo every day (I actually started about a week ago). Just a way to sort of document the year in pictures. I will post these online and you can see them by clicking on the
www.flickr.com
button to the left, under the phone.
Another new thing for the new year is our new site design. It had been the same for a long time and was in need of a new look. I hope you will all find it pleasing. I do hope to update our blog more frequently, so I hope you'll check back often for updates.
May God bless you and your family in 2007!
Christopher had his first band solo in the Christmas concert last night. He did an incredible job! We're very proud of him!
Ian did a great job at his concert last week, too, but he wouldn't let us video tape him.
Labels: family, holiday, music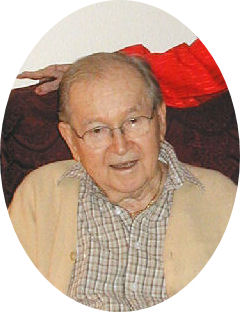 Since a few lines in a newspaper can't even begin to do justice for this amazing man, our family has chosen to write this letter (post) to him as a tribute. You are receiving it because you have touched his life or the life of one of his family members in some way and we wanted to share it with you.
He was known by many names: Ray, Raymond, Jim, husband, Dad, Grandpa, Great-Grandpa, Chief, golf partner, brother, friend, and Ray-Ray by the aides in the Alzheimer's Unit. To me, he was Grandpa.
Grandpa had an amazing life. He was a hero his whole life--his name even means "mighty protector". Grandpa served our country on the USS Paducah in World War II. He was proud to serve in the US Navy. After his time in the service, he became a firefighter with the Detroit Fire Department. He worked his way up the ranks until he retired as a Fire Chief, about 30 years ago. He put his life in danger every day he worked to save the lives of others.
On September 8, 1945, Grandpa married the love of his life, Dorothy. Through good times and bad, they stuck together. Their commitment to their marriage is truly an inspiration to every couple who knew them. They were always there for each other..."till death us do part."
Family was everything to Grandpa and he showed it in so many ways. He was always giving and loving and caring. One way that he showed his love, especially for Grandma, was in how he wisely saved and invested finances, so he could provide for her. This was very important to him, even to the end. Even in the last stages of Alzheimer's, one of the things he continued to ask about was how they were doing financially. He was a great provider.
We are very thankful that unlike most Alzheimer's patients, Grandpa never forgot who we were. Sometimes it took a little prompting, or hearing our voice, but he did recognize us and knew who we were. He was always happy when family was able to visit and often talked about "his two beautiful daughters" or asked about his grandchildren and great-grandchildren. Scott and I feel so blessed that our sons have been able to know their great-grandparents in a more in-depth way than most people ever have the opportunity. Grandpa has made a profound impact in Christopher and Ian's lives, which they will never forget.
Grandpa was the youngest of 11 children. He still has one older sister, who survives him. Of course, he leaves behind his wonderful, loving wife of 61 years, Dorothy. In addition, his twin daughters, Sandra (Bill) and Linda (Ken), his grandchildren, Kim (Scott) and Bill (Mell), and three great-grandchildren, Christopher, Ian, and Austin.
It has been Grandpa and Grandma's wishes that they both be cremated upon their deaths. Grandma will keep Grandpa's remains until her passing, at which time, they will be buried together. Therefore, there will not be a funeral or memorial service at this time.
In the spring, we will be having a full military ceremony at the national cemetery in Battle Creek, near Fort Custer, where he will be buried. There will be a color guard, the playing of Taps, and a 21-gun salute. We think that Grandpa would have been very please with this ceremony to honor his memory. Grandma will also be presented with a memorial flag at that time. If you would like to attend this service, please let one of us know and we will make sure that you are notified when we set the date.
In lieu of flowers, Grandma would like to put any gifts into a trust fund for the great-grandsons' college education. Even though Grandpa was never able to attend college, it has always been very important to him that his future generations "get a good college education".
Thank you for the special part that you have played in either Grandpa's life or in one of our lives. Please keep our family in your thoughts and prayers, as we are going to miss Grandpa tremendously. While we are sad that he's gone, we are happy for him, as he is now in the presence of his Lord.
Sincerely,
Kim (for the whole family)
Labels: family