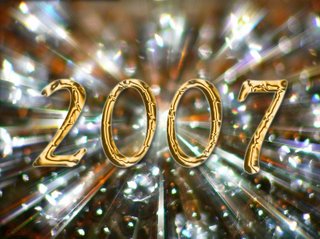 We are so thankful for new beginnings...and the beginning of 2007 is no different. While we realize that all of the life experiences we go through help to define who we are, it has been a rough year and we are anxious for a "new beginning". Even through the hard times, we have seen God's hand and experienced his guidance, love, and comfort. He has been so good to us!
One thing that I've decided to do for 2007 is to take a photo every day (I actually started about a week ago). Just a way to sort of document the year in pictures. I will post these online and you can see them by clicking on the
www.flickr.com
button to the left, under the phone.
Another new thing for the new year is our new site design. It had been the same for a long time and was in need of a new look. I hope you will all find it pleasing. I do hope to update our blog more frequently, so I hope you'll check back often for updates.
May God bless you and your family in 2007!