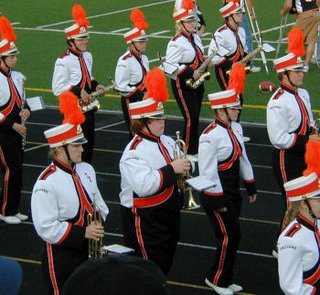 Summer has come and gone since I last updated this blog. We just stayed around home this summer.
The boys did some weight training and Christopher had Band Camp and lots of band rehearsals...marching band is a big thing around here. He wasn't sure he was going to like it, but he really does. It's been a great way for him to get a jump-start on meeting some new friends at his new school.
Both boys took trips to
Michigan Adventure
--Ian with a friend and Christopher with the band. There were lots of video games and movies and chores...oh, my!